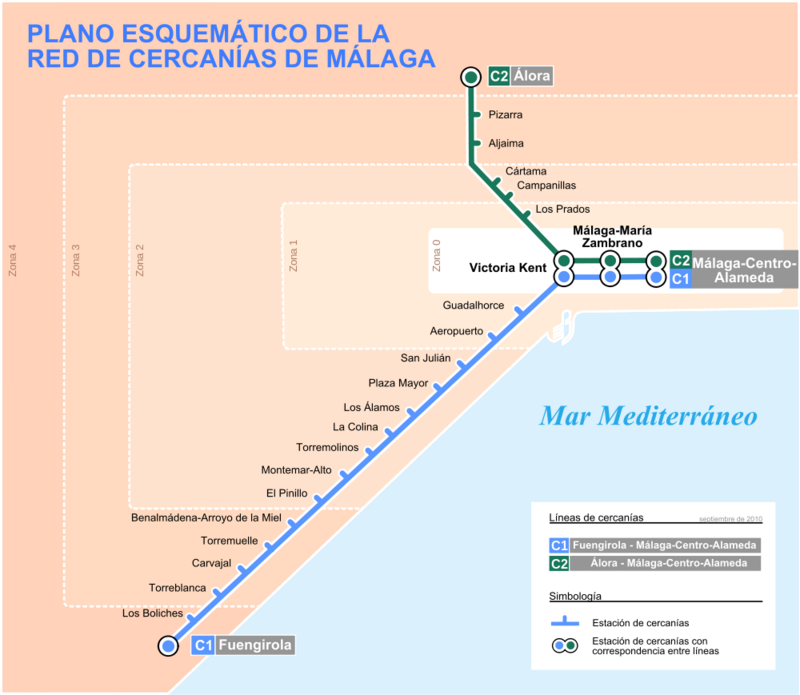 Dear all,
We are facing the last stretch before the 2016 Games begin and we are very pleased to provide you with more updates, concerning the Opening Ceremony, transfers, general information, discounts and more.
Joining instructions for the Opening Ceremony: Wednesday, 11 May 2016 – 19h00
As many know by now, the Organizing Committee (OC) looks forward to welcoming all Participants and Supporters of the 43rd edition of the United Nations Inter-agency Games (UNIAG) 2016 being held this year in the beautiful coastal city of Malaga, Spain.
Taking on the spirit and tradition of the Olympics, we are very pleased to recall to you that this year we have introduced as part of the opening ceremony a UN Agency Parade. This act will require the coordination and involvement of all participants and we seek your full support. In order facilitate this coordination, we request that you please make sure to identify your group (i.e. UN agency / office) at the designated venue noted below and follow the indications and instructions of the onsite "guide/coordinator". For this act to be more lively and fun, we strongly encourage participants to wear their official team clothing or apparel for this special occasion.​
Following the parade, there will be some brief opening remarks by UNWTO Secretary-General, Mr. Taleb Rifai and other high-level dignitaries, with a short flag-raising and torch-lighting ceremony.
This act will then be followed by a musical and/or cultural performance from some Spanish artist(s) who will form part the opening ceremony of the 43rd edition of UNIAG.
To wrap up the evening, a cocktail will be served for the UN Family and transfers back to the hotel will leave at 22:10h (estimated).
DATE, TIME & VENUE: 
Date & time: Wednesday, 11 May 2016 – 19h00
Venue: Palacio de Deportes Martín Carpena [address: Calle Miguel de Merida Nicolich, 2, 29004 Málaga (Spain)]
HOTEL BUS PICK-UP / TRANSFER:
Official buses will start to depart punctually from each hotel at 17:30h to bring participants to the official opening ceremony venue Palacio de Deportes Martín Carpena.
UN AGENCY FLAGS: (IMPORTANT)
As communicated previously to ALL IAG Focal Points, including now Captains and Sports Coordinators, are requested to bring with them and present their agency flags to the onsite organization coordinator at P. D. Martín Carpena at the earliest as soon as they arrive by bus. In order to make the act successful and fun for all, we URGE you as focal points help ensure that your delegations representing the different UN Offices/agencies, bring one flag with the follow dimensions: 150cm x 100cm (or similar)
We are excited about this evening and we hope you enjoy the opening of the 43rd edition of the United Nations Inter-agency Games!
TRANSFERS:
This year's edition of the Games will be a very big logistical challenge to say the least in terms of transfers and again we will be seeking your full cooperation and understanding! Given the overall challenge of moving over 1,000 participants and supporters around during the games, we've done our best to arrange local support for the following:
Free transfers are being provided to accredited participants from Train station and Airport, on the official arrival and departure dates of the games (11 and 15 May 2016) to the designated hotels, based on arrival and departures times which have received through in the registration system vis-à-vis focal points.
VERY IMPORTANT: Please note that we are still missing the travel details (i.e. train or airline arrival and departure dates and times) for some 300 participants and supporters. This information is essential to help us ensure that transfers are adequately covered as this will NOT be a 24hr-service. As such we still urge focal points to immediately send such travel details to info@iagmalaga2016.org, ideally before their delegations begin their travel.
Please Note, for those individuals making use of the high-speed Train (AVE) discount for the 2016 Games, please ensure that they bring with them and present to the clerk at boarding a copy of the enclosed coupon. More information, please see website: http://interagencygames.org/iag2016/travel/
As previously communicated, free local transfers for accredited 2016 IAG participants and supporters will be provided during scheduled periods to bring people to and from hotels and sports facilities only. Any transfers to other locations can be done with public transport, taxi or other private means. Malaga is fact very well connected, and services such as metro (http://metromalaga.es/) or cercanias (http://www.renfe.com/viajeros/cercanias/malaga/) are easily accessible. Each provides excellent public service during the day, see attached the cercanias map for your easy reference. There many stations in and around Malaga, including near the beach. For your easy reference, from city center (Malaga-Alameda Station) to Torremolinos (Torremolinos station) is only 1,8€ single ticket (17-19 minutes trip) and cercanias 10trips ticket is only 12€. There are trains in all directions every 15min so it is quite easy to move about. For additional reference, the main Metro stations are ('Guadalmedina' for city-centre or 'Marina' for port leisure area) and Palacio de los Deportes (opening ceremony and some sports facilities nearby).NOTE: We regret to inform that NO special transfers have been arranged for participating members of the Control Commission for their scheduled meetings. CC members or designated representatives will need to utilize the services mentioned above.
It has come to the attention of the Organizing Committee (OC) that a number of participants are still not aware of their hotel assignments, which was provided to their respective focal points in the communication sent on Saturday, 30 April 2016.
In order to reduce further doubts or queries in this regard, the Organizing Committee wishes to remind ALL participants that their Hotel assignments are available and can be accessed ONLY by designated focal points or registrars from the online registration platform. As such please contact your, corresponding focal points. The following information regarding Hotels and allocations, which was provided the communication above:
Extra nights: http://interagencygames.org/iag2016/iag-package/
In case you are arriving earlier or leaving after the official dates (11th – 15th May), you would be requested to cover your room cost as per single occupancy.
Please note that extra nights are not guaranteed until payment is received in advance. We will contact participants who requested extra nights shortly, confirming details and payment.
Extra charges:
Extra expenses at the hotel (minibar, restaurant, bar, etc.) are not covered by the organization. Please make sure you settle your account before checking-out.
Accommodation contact:
Any questions, please E-mail: accommodation@iagmalaga2016.org
IAG Organizing Committee (Logistics) contact:
Miriam Sánchez, 2016 IAG Organizing Committee. E-mail: info@iagmalaga2016.org
IAG Organizing Committee (UNWTO) contact (Emergencies only):
Samiti Siv, Chair, 2016 IAG Organizing Committee. E-mail: iag2016@unwto.org | Tel: +34 91 567 8100
LIST OF HOTELS FOR THE 2016 IAGs:
4* GOLF – PARADOR MALAGA GOLF:
Address: Autovía MA 20 Málaga – Algeciras, Salida Coín | 29004 Málaga | Tel: +34 952 38 12 55
4* HOTEL – MS AMARAGUA:
Address: Calle de los Nidos, 23, 29620 |Torremolinos, Málaga | Tel: +34 952 38 47 00
4* HOTEL – SOL PRINCIPE:
Address: Paseo Colorado, 26, 29620 |Torremolinos, Málaga |Tel: +34 902 14 44 40
4* HOTEL – TRYP MÁLAGA ALAMEDA:
Address: Av. de la Aurora, 31 |29002 Málaga | Tel: +34 952 36 80 20
4* HOTEL – TRYP MALAGA GUADALMAR:
Address: Urbanización Guadalmar, Calle Moby Dick, 2 | 29004 Málaga | Tel: +34 952 23 17 03
3* HOTEL – HILTON GARDEN INN MALAGA:
Address: Avenida de Velázquez, 126 |29004 Málaga | Tel: +34 952 23 31 22
3* HOTEL – BARRACUDA:
Address: Avenida de España 1 |29620 Torremolinos, Málaga | Tel: +34 952 38 54 00
2* HOTEL – ROYAL COSTA:
Address: Calle Sistema Ibérico, 60 |29620 Torremolinos, Málaga | Tel: +34 952 38 14 11
2* HOTEL – IBIS VELÁZQUEZ:
Address: Area omercial Valdicio C N°33 Num. Reg., Calle Horacio Quiroga |29004 Málaga | Tel: +34 952 10 51 55
We wish to remind you the registration database will is NOW read-only as of Monday, 2 May – 18h00 (CET Vienna / Madrid time), as such NO CHANGES can be made. Any missing arrival and departure details should be provided via email.
Agenda (guidebook): We are pleased to provide you for full dissemination to all participants, which provides information on hotels, sports facilities, maps, security, etc. Will have it uploaded shortly to the Official 2016 IAG website.
Thank you for you continued support and attention.