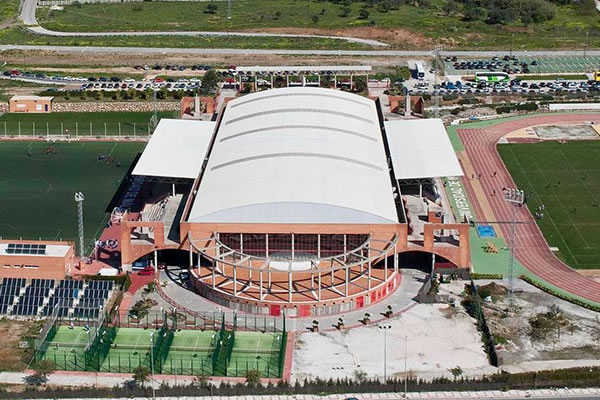 UMA – UNIVERSITY SPORT CAMPUS
The University of Malaga Sports Complex is located in the heart of the upcoming campus. Covering an area of 76.620 sqm, it offers a range of facilities among which the highlight is the covered hall opened in April 1995. The rest of the complex was developed in two subsequent phases, 2004 and 2008. Its plan is divided into the pool area and the racetrack with a grandstand.
The rest of the facilities are distributed along the four floors: squash court, weights room, multipurpose room, fitness room, indoor ciclying room and other services like changing room, meeting room and canteen covering a total of 18.000 sqm.
The complex is surrounding by an football turf pitch and a rugby field circled by the racetrack. The voleyball and padel courts are located just next to it.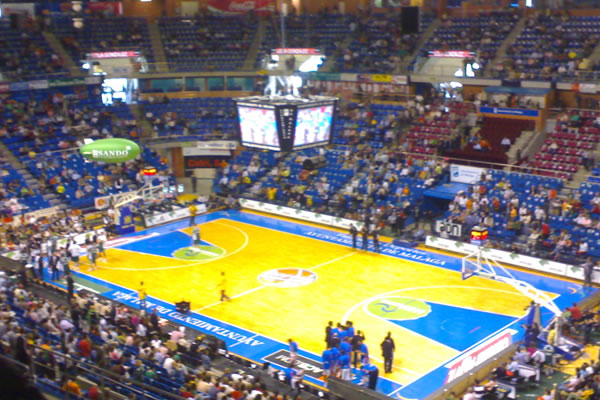 MARIA MARTIN CARPENA ARENA
"Jose Maria Martin Carpena" Arena  is one of the most important sports facilities of the city. It is home to the Basketball Unicaja Team and main venue for the ACB basketball league and Euroleague. In addition, other major national and international events are held here:  Málaga Masters Tennis, Spanish Basketball Copa del Rey, National Show Jumping, Freestyle Motor, NBA Europe Tour.
Its main hall has a capacity of up to 11.300 seats, an adjacent track, several multipurpose rooms, changing romos and two paddle courts.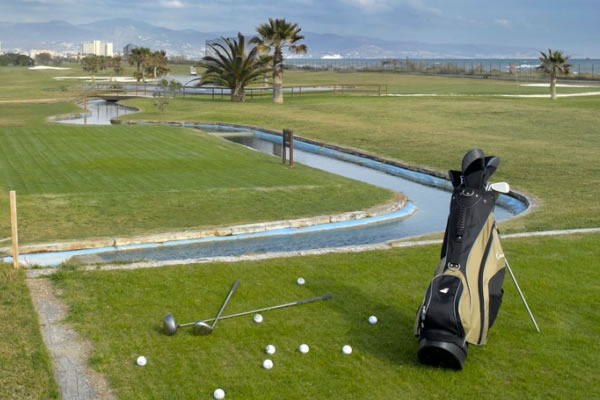 GOLF PARADOR
By the Mediterranean Sea and only 5 minutes away from the international airport and 10 minutes from the capital. Years of history have made this course, the oldest in Andalusia, both challenging for experienced players and achievable for any golf enthusiast.
Sand dunes, palms, mimosas, eucalyptus and pines skirt the course. Two of the holes run along the edge of the sea. The course facilities include: 18-hole historic course (1925), 9-hole links course, 9-hole pitch & putt, Golf school, pro shop, club rental, bag carriers and carts and a restaurant/snack bar.
The course has been used for several PGA European Tour professional tournaments, Turespaña Masters Open de Andalucia (1992 and 1999) and Open de Andalucía (2010 and 2011), recognition that its quality standards reflect those of the highest levels of professional golf.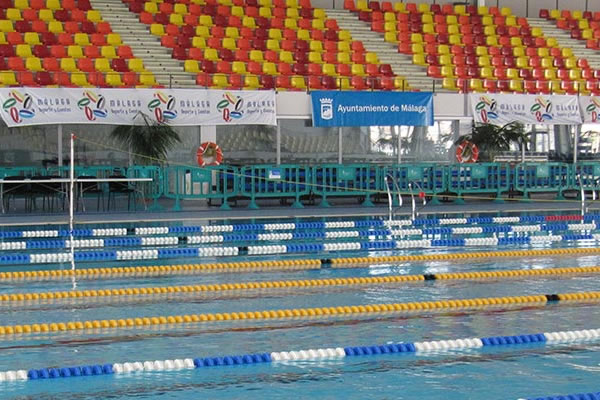 INACUA AQUATIC CENTRE
The Aquatic Centre Inacua Málaga, is a specialised center for water sports thanks to its extraordinary technical facilities, meeting the demands require for the development of high-level sports and competitions, as well as supporting the public institutions in the city.
Since its opening in July 2008, the Aquatic Centre Inacua Málaga is considered as a reference centre, hosting major events as well as for the preparation of high-level athletes before their participation in competitions like Olympic and Paralympic Games, World Championships, European Championships.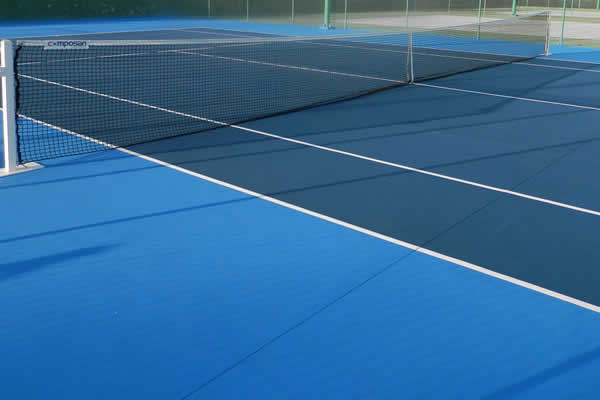 INACUA RACKET CENTRE
Inacua Racket Sports Centre opened its doors in July 2015, becoming the largest complex dedicated to racket sports in Andalusia.
The center has 7 tennis courts, one of them with a capacity of approx. 4.000 people. This court can be converted in to a paddle court for large events. Additionally, it counts with 2 clay courts amd 15 paddle courts, one of them being surrounded by grandstand.